Making the JUMP!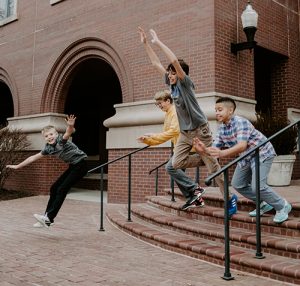 UJUMP's pilot year started in the 2021-22 school year with 21 fifth and sixth grade students from six Wichita area schools. The children come from different socioeconomic backgrounds and are selected for the program by school administration. UJUMP continues to see solid growth with an increase in the number of participating schools and students.
Cheese Johnson meets with the kids once a week in their schools, emphasizing the importance of school studies, social skills, self-motivation, and family involvement. Cheese will monitor these students' progress as they continue through middle and high school, and on towards graduation.
UJUMP focuses on providing:
One on One Interaction with Cheese for mentoring, modeling, and motivating.
Teacher Collaboration to integrate classroom curriculum and goals, and to coordinate scheduling for seamless programming.
Community Connections through field trips and guest speakers, introducing students to successful people from different walks of life – business and civic leaders, colleges, entrepreneurs, and technical workers.
Awards Program to help encourage and recognize students who have excelled academically and socially.
Pride of Discipline in both conduct and dress code instilling respect for self and others.